ENJOY BEING OUTSIDE
ON A PLAYGROUND FOR ALL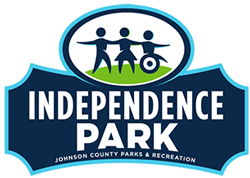 This 13.5-acre park boasts Indiana's first all-accessible playground area for persons with disabilities.
Independence Park was developed and constructed in 2000 with the help of more than 200 businesses, civic organizations and individuals. The park provides the only green space park located in White River Township and hosts thousands of visitors each year.
The park accommodates those who enjoy walking and jogging as well as those who are there to walk their furry, four-legged friends. The park playground was remodeled in 2020, and continues to serve hundreds of people each day.
The playground also features an interactive Yalp SONA Arch, which was grant-funded by A Kid Again, Indianapolis and the NBA All-Star Legacy Grant. This arch is the first of its kind in Indiana.
INFORMATION
812.526.6809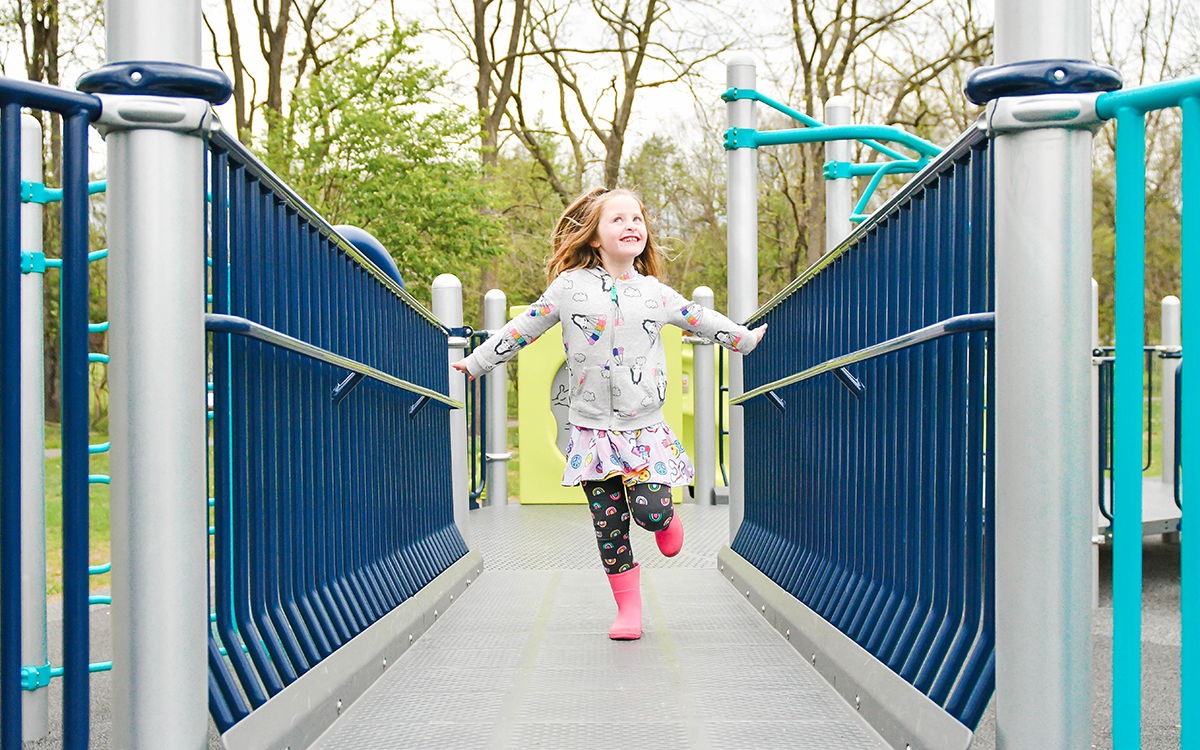 HEIDI SWISS PHOTOGRAPHY
PARK FeatureS
ON THE GROUNDS
Wheelchair Accessible Trail (zero grade, 1/4 mile asphalt)
3/4 mile asphalt Hiking Trail
3 Picnic Shelters available for rentals
Full-Court Basketball Court
Wheelchair Accessible Basketball Court - great for small children, too
Newly Remodeled Playground Area with all-inclusive components for ages 2-12
Rubberized surfacing underneath each component
Interactive YALP, Sona Arch
Sensory-friendly music area
Large Gazebo with benches overlooking playground area. The Gazebo is a public space and not available for rental or events.
A JCPL StoryWalk along a portion of the trail (Books are changed seasonally)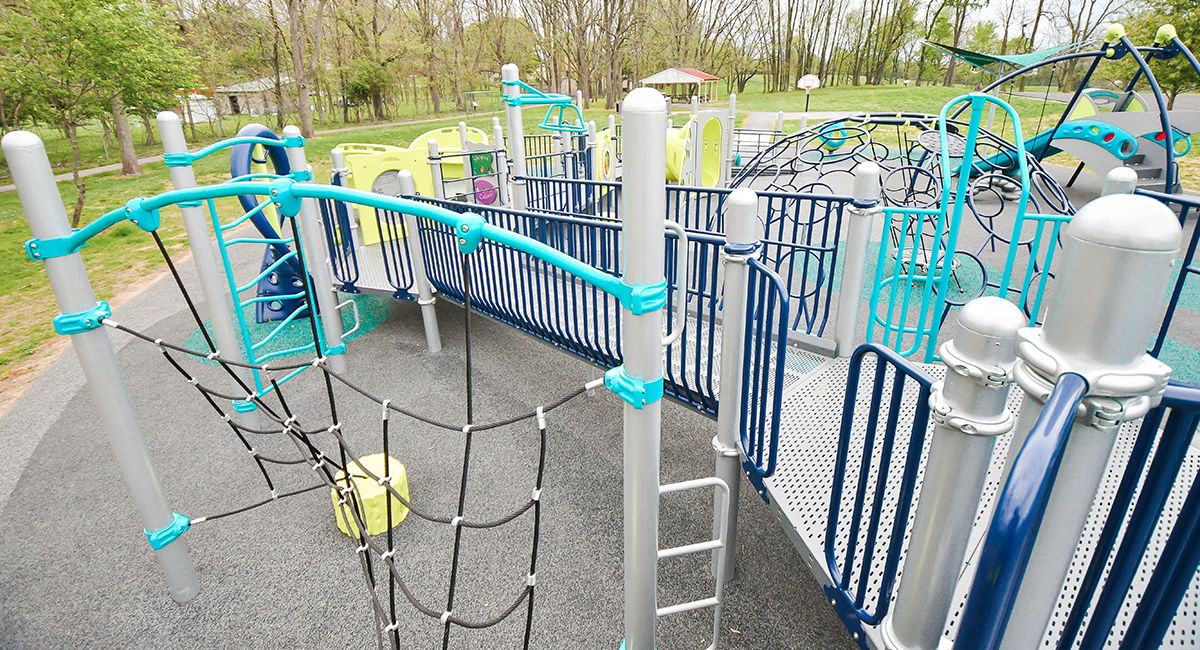 HEIDI SWISS PHOTOGRAPHY
PARK RULES
All pets must be on a leash at all times. Doggy bags are provided to dispose of waste.
Children must be supervised at all times.
Please be aware that some playground equipment is designed for use by wheelchairs only and can be hazardous when used incorrectly. Protect your children by monitoring their play.
Parking on the grass is not permitted.
Farm animals on the adjacent property do not belong to Johnson County Park and Recreation. Interaction with them through the fence is not advised.
Unreserved shelters are first-come, first-served.

The Park is open from Dawn to Dusk, but the roadway and walking trails are not maintained in the winter months. The park will remain closed during times of heavy snow and ice.



No Overnight parking is permitted.
We appreciate your patronage and hope you enjoy our parks.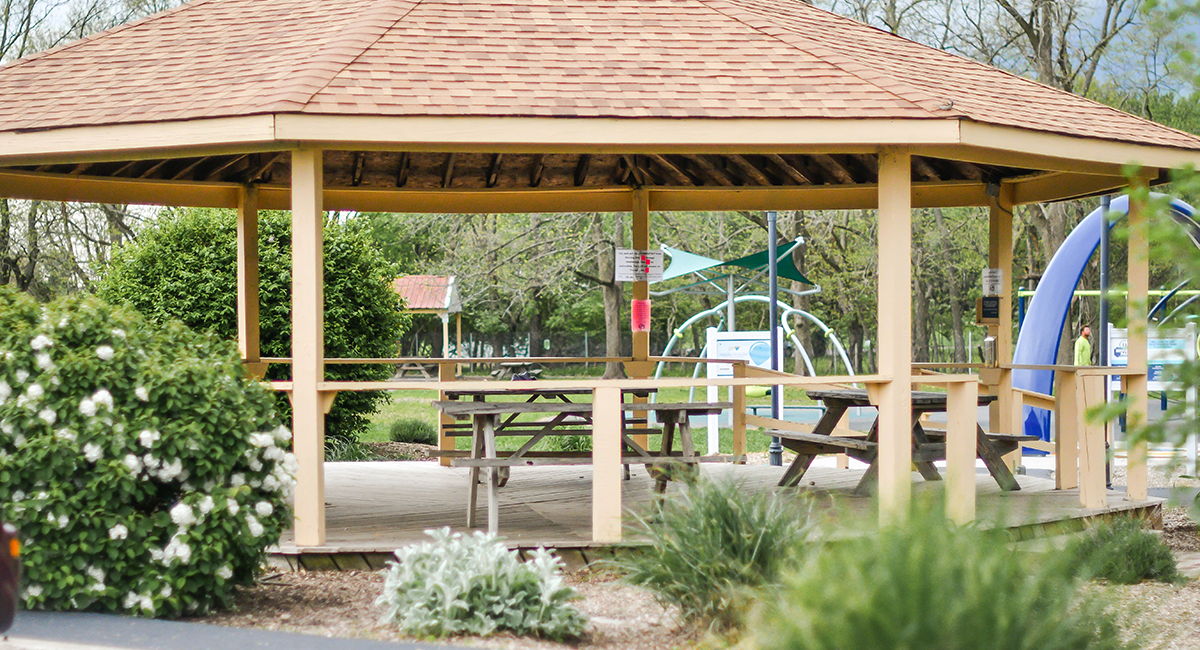 HEIDI SWISS PHOTOGRAPHY
NOTE: The Gazebo at Independence Park is a public space and not available for rental or events.
A LOOK OUTSIDE
HEIDI SWISS PHOTOGRAPHY